Precious Metals Storage: How Can People Store Precious Metals Safely?
This article covers what you must know about how to store precious metals. If one buys gold or other precious metals, one needs to think about how they are going to keep it safe. That means understanding precious metal storage options. There are advantages and disadvantages to storing one's gold offshore rather than at home. Then there are advantages of storing onshore, say a Texas precious metals storage facility.
Learn How To Store Precious Metals Today
Here, we go over a few of the most crucial fundamentals to help people make an educated decision. People might see why a lot of individuals opt to store their gold in licensed vaults after reading this.
We start by going through the various gold storage choices. Allow me to dig deep here and explain the different options that you have today as an investor.
What Is The SufficientlyWay To Store Gold and Silver?
This is the magic question that everyone wants to know. Lucky for you, we've covered everything there is to know about storing gold and silver the right way. This explains everything in a nutshell and removes the confusion you may have. For those unfamiliar or not investing in gold, my suggestion is to get started today!
Flexible At Home Storage
It's simple to start with gold storage at home: Place the gold in an inconspicuous location in the home, just as one does a weapon. Except for any close relatives, don't disclose this knowledge to anyone.
Nothing is flawless, and the numerous alternatives for onsite vs. offsite gold storage are no exception. Each strategy has advantages and disadvantages. Gold investors can keep their physical precious metals on hand by storing them at home. This can raise serious questions about security and physical space capacity. While offshore gold storage solves space and safety issues, the gold buyer does not have instant physical access to the investment.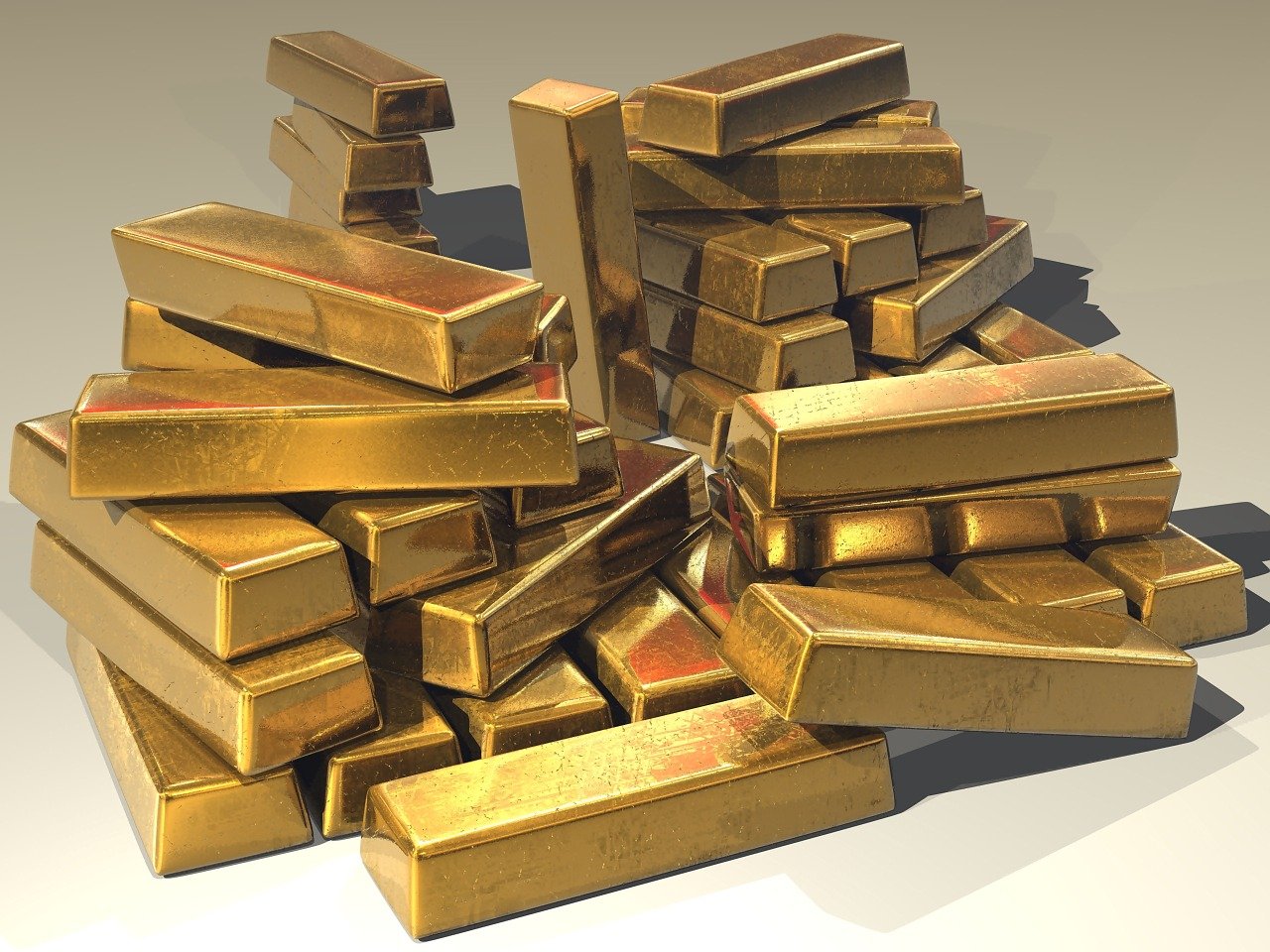 Let's have a look at a few of the other factors to consider while deciding between onsite and offsite gold storage:
Advantages:
After the initial expenditure of purchasing a vault or another storage vessel, home storage is basically free.
One has the option of storing the gold in a specific setting.
The owner has physical access to the gold at all times.
Other Things to Think About:
Many homeowner's or renter's insurance policies exclude precious metals from coverage.
Having a lot of gold in the house can put people in danger of burglary or other harm.
Natural calamities such as floods, fires, and other natural disasters can harm or destroy the precious metal assets.
Offsite Precious Metal Storage Is Extremely Safe
There are two main methods to finding the best remote storage for precious metals. Begin by looking for banks and vaults in the neighborhood. Then, contact them and inquire about the precious metal storage choices. Make sure to inquire about the fees for storing precious metals.
When compared to home storage, offsite bullion storage has both benefits and downsides. The clearest advantage is that it provides better gold security than one can offer at home. Ongoing storage fees and limited access to precious metals assets are disadvantages.
Offsite gold storage can be divided into three categories:
Safety deposit boxes and bank vaults are available at retail banks
Banks that deal in gold
Depositories of gold and silver bullion
All of these solutions have its own set of benefits and cons. We go over them one by one below.
Safety Deposit Box and Consumer Banks
When compared to storing precious metals at home, a safety deposit box at a local bank branch offers more secure storage. It's a sensible solution for storing gold and silver bullion, as well as rare and unusual coins and valuable jewelry. There are a few things to keep in mind, though.
Advantages:
Convenient (under many circumstances)
It's in the bank, so it is safe
The owner is the only one who has the key
Other Factors to Consider: 
Only available during bank hours
The bank does not cover or take liability for any loss of contents
There is a limited amount of space available
Bullion Bank Vault
Bullion banks are major financial institutions that buy, sell, lease, and lend bullion. When one thinks about "Too Big To Fail" banks, they're probably thinking of bullion banks. They only accommodate massive gold reserves, which need to be in bar form, because of the scale at which they acquire and sell gold.
Advantages:
More secure than a typical consumer bank
Large amounts of bullion can be stored
Unallocated bullion accounts may be settled in cash almost instantaneously
Disadvantages:
Only major cities have them
To start a storage account, most companies request a minimum of 1,000 oz of gold
Only interested in institutional trades
Bullion Depositories
These are private security firms that specialize in bullion transfer and storage. Delaware Depository and Brinks Global Services and Delaware Depository are the two largest bullion depositories in the United States. Several depository firms have vaults in foreign countries where people can keep their bullion.
Bullion depositories are used by self-directed IRA custodians to hold bullion for their clients. One can have their bullion dealer transport the precious metals straight to the depository, where they are verified and added to the stored holdings.  Find our recommended gold investment companies on this page.
Benefits:
The highest level of security available
They safeguard precious metals
All assets are examined and insured separately
Any amount of precious metals can be stored
Cons:
Storage fees can be more expensive than other solutions
Physical access to the storage facility may necessitate travel
When withdrawing the bullion, there are delays and fees
What Types of Offsite Bullion Storage Accounts Are Available?
Larger amounts of precious metals can be stored in a variety of ways by bullion banks and vault depository businesses. Segregated, allocated, and unallocated storage solutions range from the most secure to the least expensive.
Segregated Storage
One's bullion is kept physically apart from other bullion in segregated storage; hence the gold and silver remains the owner's property. The vaulting service acts as a caretaker. When one gets their bullion back, it's exactly the same as when they put it away. Of course, customized bullion storage is more expensive than allocated or unallocated storage.
Separated from other metals on a physical level
People receive the identical items that they deposited
Owners keep control of the property
It does not reflect on the balance sheet of the company
The most costly storage method
Allocated Storage
The most frequent sort of "you own it" bullion vault storage is allocated. One's gold bullion, or other precious metals, is stored in a vault with the items of other investors.  The storage provider is merely serving as a custodian once more. People receive the same sort of bullion that they requested, but not always the exact same piece. One gets American Gold Eagles back if they kept them in their wallet. It's possible they're just not the ones initially deposited.
People who want to store a significant number of gold and silver coins with historic or sentimental value must choose a segregated account over an allocated account.
Metals are kept in a safe vault with those of other investors
One keeps control of the property
It does not reflect on the balance sheet of the company
Cheaper than segregated, but more expensive than unallocated
Unallocated Storage
The cheapest way to store gold and silver is in unallocated bullion storage. As a result, it is the most popular form of offshore gold storage. A bank purchases bulk bullion bars and then sells people fractional claims to the gold. Single amounts are more difficult for the bank to store than handfuls of 400 oz Good Delivery gold bars. Those savings are passed on to investors.
The investor does not have precious metals ownership in unallocated bullion storage. Instead, they have a claim to a little portion of the gold that the bank claims to possess. The bullion is actually owned by the bank, which reports it as an asset on its balance sheet. An investor is merely an unsecured creditor. On the bank's balance sheet, an investor's claim is represented as a liability. To make money, the bank leases or lends actual gold or uses it to support derivatives.
This implies that if the bank or storage facility fails, the gold is pooled with other assets to satisfy secured creditors such as bondholders. If there is any left over, one may be able to recoup a portion of their investment.
Conclusion
The bottom line? When it comes to anyone who invests in actual gold, gold storage is an absolute must. There's no avoiding it. Whether one keeps their gold at home or offsite, they need a secure place to keep it. Spending a little money to securely secure gold, whether onsite or offsite, goes a long way toward safeguarding the investment. Knowing that their precious metals purchases are secure is the best way for an investor to sleep peacefully at night.